About The Jardesca Team
We are a small team that is quite literally a family. Each of us has a role to play but we all do everything to some extent. We also wind up doing many things together, like the manifesto we all wrote that captures the beliefs we share and the experiences we create and share that bring those beliefs to life.
How Do You Jardesca?

"We have a fig tree in the garden and once a year it such a treat to be able to pick the fig right from the tree and muddle it with our Jardesca California Aperitiva and a basil leaf"

How Do You Jardesca?

"Do I have to pick just one drink?!? Jardesca-ing depends on time of  day and my mood…The Jardesca Red Mule is my go-to drink – with a smacked mint sprig fresh from my garden. Can't drink just one of those!"
How Do You Jardesca?

"Well it's between drinking either expression of Jardesca over ice with a grapefruit twist, or 1oz Jardesca Red, 1oz Mezcal, 1oz Blanco Tequila with blood orange wedge."

How Do You Jardesca?

"I love Jardesca White with ginger beer and a splash of lime flavored sparkling water! So good. Oh and freeze it in a slushie pouch in the summer – you can thank me later."

How Do You Jardesca?

"I love the California lifestyle and for me, our Jardesca California Spritz captures those scents and sensations in a beautifully refreshing spritz."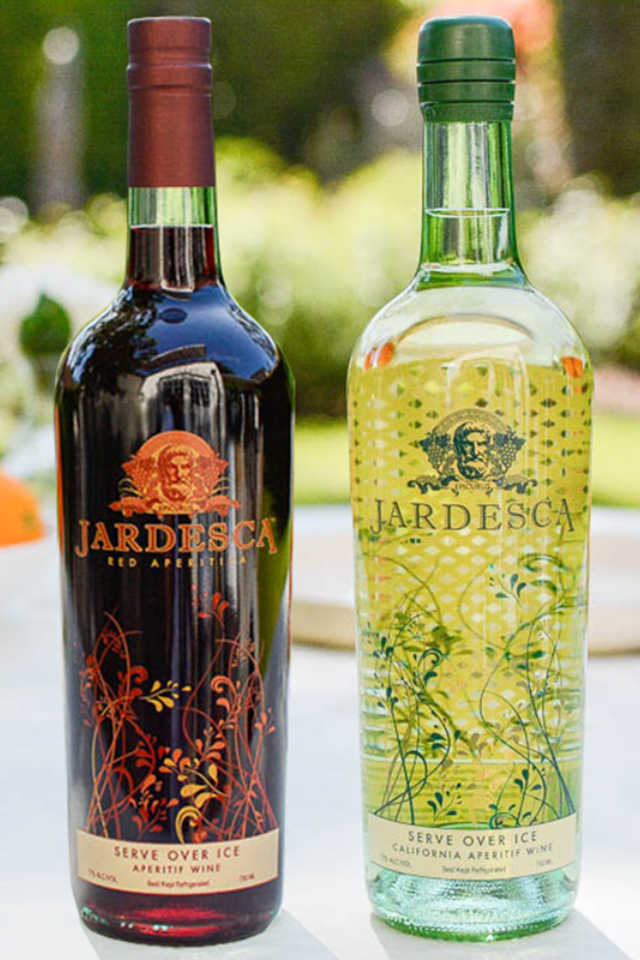 We Believe...
That our wealth is measured by what we enjoy.
In Relaxed sophistication.
That California is beautiful, and we want to share the magic of its vineyards and gardens with the world.
That real relationships and connecting personally is key to growing our garden. We believe in coming together, sharing and entertaining.
We are not traditional. We don't believe that all aperitifs need to taste like medicine.
We believe in curiosity, growth and evolution, always striving to make things better.
Sometimes the simplest things are the most delicious and enjoyable. That sunny days, beautiful drinks and poolside moments create joy.
That drinking should be fun, simple and delicious.